go from one place to another in a steady stream, typically in large numbers
A practical decision-making system that aligns spending, and saving with your unique values, feelings, & desires.
Be Clear
PRACTICAL PHILOSOPHY
Mindful Money isn't just something you do – it's a way of being guided by fundamental principles and customized to your biases.
Be Prepared
INDIVIDUALIZED STRATEGY
Our tactics account for the unexpected. Our tools customize them to your tendencies. You and your self bring the rest. 
Be At Ease
SELF-CORRECTING PRACTICE
To think about money for only 45 minutes – a Moment – every week.  Feel, prioritize, allocate, & spend the best way, every time. 
FOR EXECUTIVES
Mindful Money helps indecisive and overwhelmed executives become more profitable by quickly making the best decisions every time.
FOR YOU
The future is completely different than you were led to believe. Which of your money beliefs are real and which are pure imagination? And how do we have fun instead of frustration?
FOR ENTREPRENEURS
Mindful Money can help you reduce the impact of the ups and downs of income be aligning your spending and saving with values and feelings.
What Can Mindful Money Do For You?
Let's break it down
Reclaim Money
Through our 7 Mindfulness Principles, you can have more "left over" at the end of the month.
Eliminate Debt
You started your future in debt. And it consumes your paycheck. We help you start a future without it.
Be At Peace
Confidently get the things you want without feeling like you should be spending that money on something else.
Support Your Legacy and Family
A portion of our profits go toward assistance programs for families who cannot afford our services.
Stay Connected To What You Want
You have more than you think you have, and you can get access to it in one simple step.
See Your Alignment As Money
By using our Practices, you set the precedent for a new generation of wealth.
Got too much on your plate? That's okay.
Get the Mindful Money Fundamentals, Absolutely free.
The Philosophy
Change is constant. Clarity depends on our emotional state.
Why are we using systems that expect anything else? We operate with certain rules. Things like being overwhelmed. Current systems don't take this into account. Nevermind the fact that everyone's different.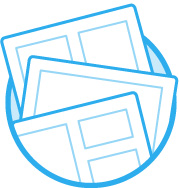 You Change
You've still got responsibilities! Align spending and saving with ever-changing desires and feelings so you have get what you want and manage what you need.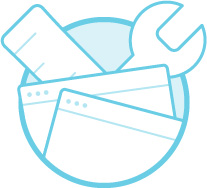 Too many choices impact your intelligence & happiness, especially accounting for change. Streamline all of that with one  process and no overhwhelm.
Want To Learn More?
we'll see you on the inside